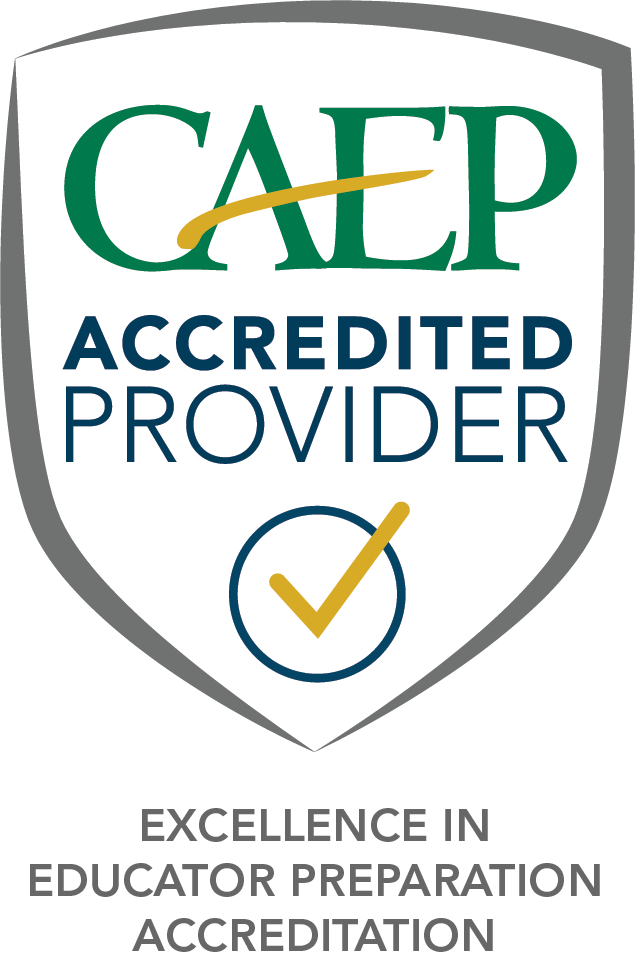 CAEP Accountability Measures (2023)
In an effort for transparency in outcomes, the TEP provides the following:
Licensure and Certification
Federal regulations from the United States Department of Education and Council for the Accreditation for Teacher Preparation (CAEP) require Bridgewater College to disclose whether its educational programs meet the conditions for state credentialing (e.g., certification or licensure). Bridgewater College is approved by the Commonwealth of Virginia Department of Education (VDOE) to offer 16 initial licensure programs at the undergraduate level. Gaining licensure in the Commonwealth of Virginia can lead to reciprocal licensure in other states and jurisdictions.
The following are the types of licenses you can obtain with the help of Bridgewater College's Teacher Education Program:
Elementary Education (PreK–6): Pre-kindergarten through Grade 6 (major in Liberal Studies)
Secondary Education (6–12): Biology, Career Technical-Family and Consumer Science, Chemistry, English, Social Studies (History and Social Studies), and Physic
Designated Discipline Education (PreK–12): Health and Physical Education, Music (Instrumental or Vocal), Spanish, Theatre Arts, and Visual Arts
To learn more about about our licensure testing, navigate to our Assessments Required page.
Reciprocal Licensure and Other State Requirements
Licensure from the Commonwealth of Virginia allows educators to receive reciprocal licensure in 47 of 49 states in America. In addition to licensing, however, other states may have temporary, testing, or other requirements educators must meet to teach in that jurisdiction. Refer to the State Reciprocity Information guidelines to determine necessary steps for teaching in other states after obtaining licensure from the Commonwealth of Virginia.